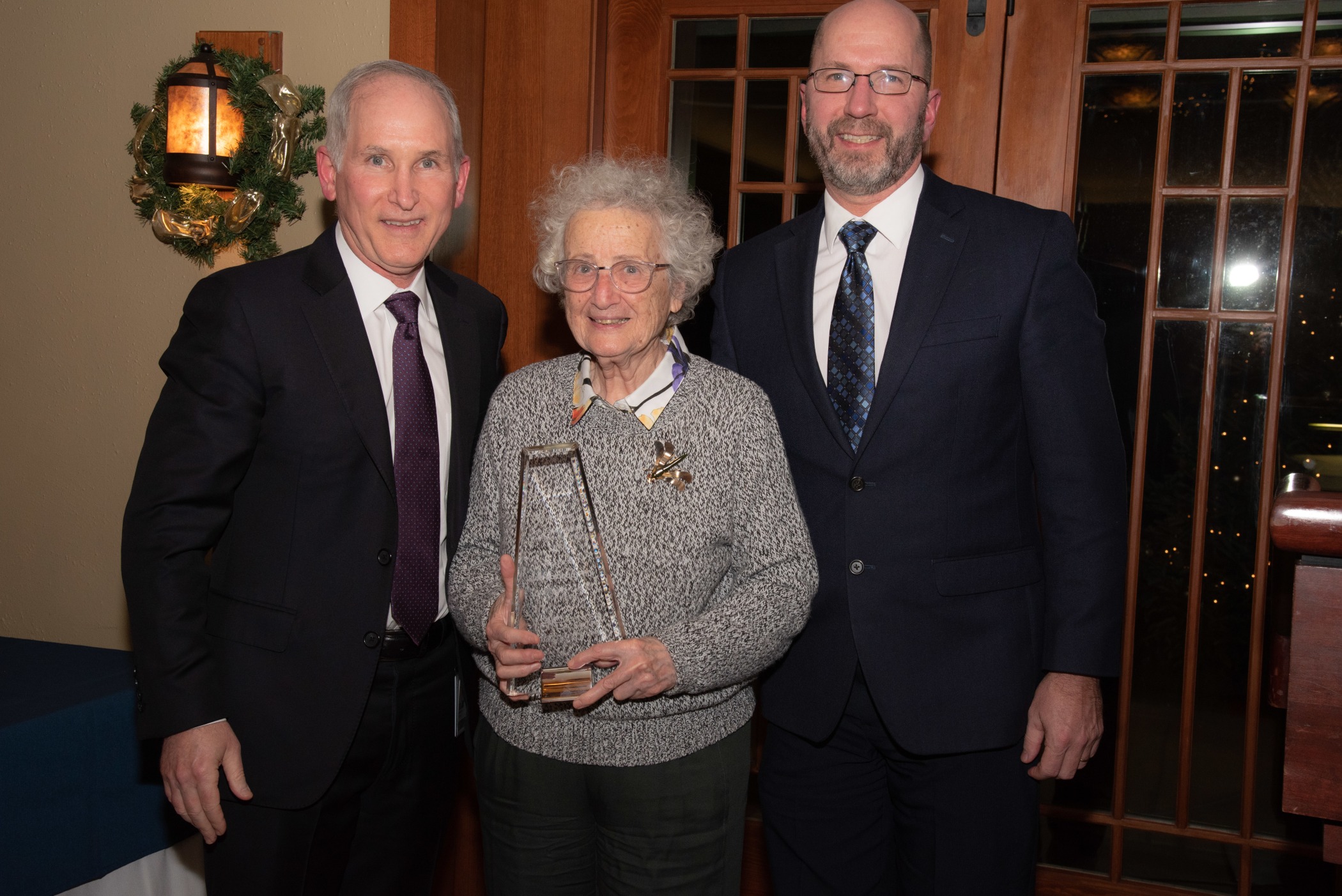 Ruth Halaban, Ph.D., was presented with the Yale Cancer Center (YCC) Lifetime Achievement Award at YCC's annual Conclave on Monday, January 13. The award is given annually to a YCC member who has impacted the field of oncology both nationally and internationally.
Halaban is a Senior Research Scientist in Dermatology at YCC. She joined Yale School of Medicine in 1973. Her career has focused on melanoma, with specific interests in novel mutations that promote melanoma initiations and metastasis, molecular mechanism leading to melanoma resistance to therapy and new targets for treatment. Halaban's work in the field of melanocyte pigmentation, malignant transformation, cell proliferation, drug responses, mutations analysis, epigenetics, and others has been featured in multiple publications.
"Dr. Halaban is a pioneer in melanoma research, has been at the top of her field for a long time, and shows no signs of slowing down," said Marcus Bosenberg, M.D., Ph.D., who presented Halaban with the honor.
Halaban accepted the award with a few short words saying, "Age is only a number."
Submitted by Anne Doerr on January 29, 2020