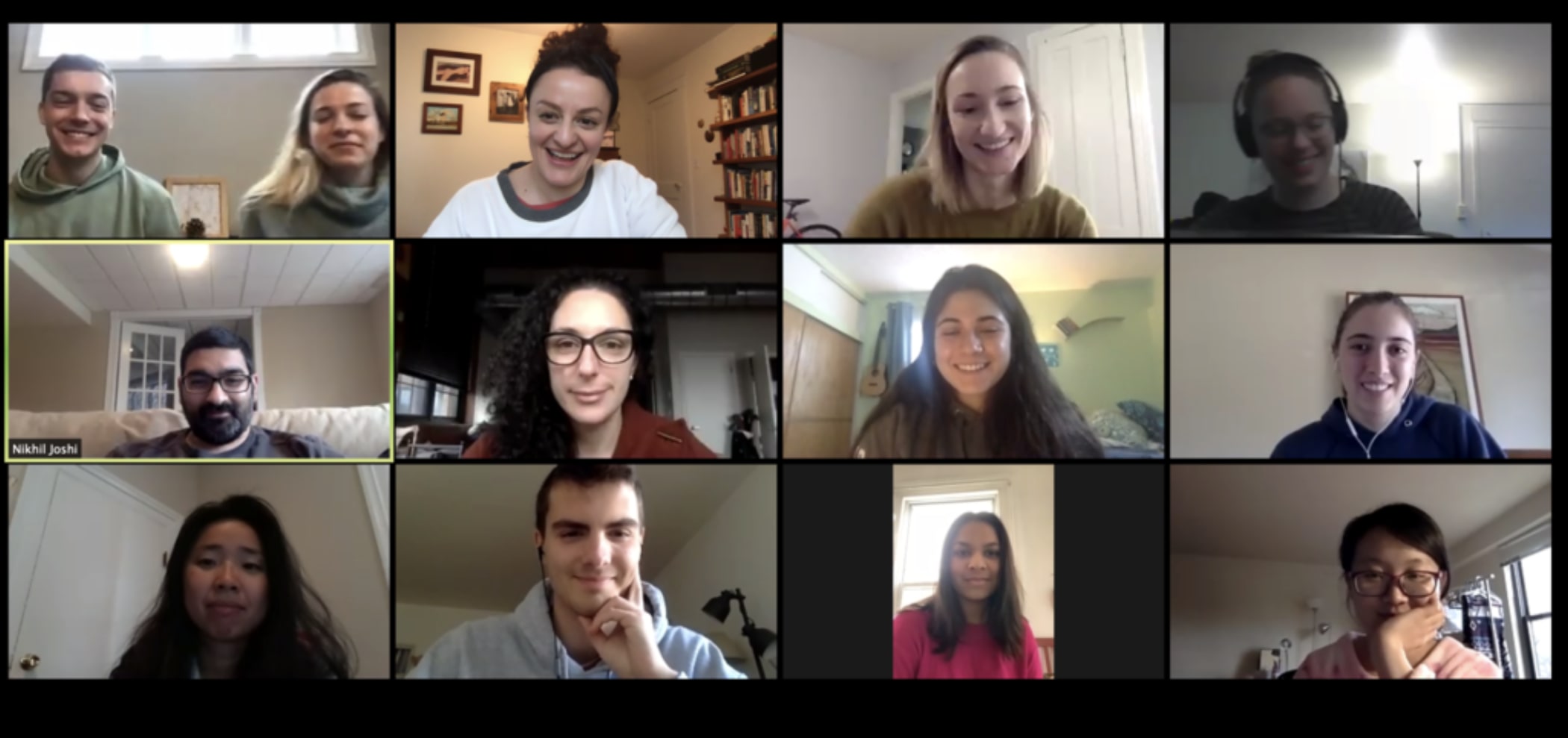 What kind of research does your lab generally focus on?
We work on how immune cells respond to developing cancers and how therapy impacts these responses.
How difficult was it making the switch from working on campus to working remotely? What were/are some of the challenges you're facing?
I am lucky that my team started preparing for this a few weeks before we had to curtail most of our experiments, so they were better prepared for the transition. That said, we're still adjusting to working from home. Lab is an important part of how we scientists structure our lives and so I've tried to collaborate with each individual on our team to craft a plan to keep them on track and to help them maintain their sense of momentum. This includes lab focused things (reading, writing, journal club) and sometimes non-lab related stuff (how to get groceries, checking on if they're feeling isolated, etc). I think they have responded well to this.
On a more personal note, the other major challenge for my wife and I have has been the additional burdens of teaching/caring for three young kids during the weekdays and working full time. The amount of work has increased much more and it's often harder to focus.
How are you staying connected with your co-workers from your lab?
I'm on virtual meetings several times a week with most of my team members. I also encourage them to talk with each other so that no one feels isolated.
What are your biggest worries concerning your ongoing research/future research?
There are serious concerns about how this will impact funding. Right now, we're able to pay salaries and maintain lab resources, but the level of productivity is reduced and it's not clear how funding agencies will deal with this. This uncertainty is the biggest worry. The second issue is that we study processes in tumor models that develop over many months. With the current climate, we cannot really finish the experiments that we started months ago. We also cannot start new experiments and so will be unable to do experiments for months after any sort of resolution to this current situation. There are no good solutions to this problem, but I'm hopeful that grant and paper reviewers, funding agencies, promotion committees, etc. will be understanding of how this time impact will impact research pipelines that will take months to restart.
Are there any advantages working remotely?
I think strangely enough, I'm more connected to my lab team. They've been very good with feedback on their needs.
Do you have any words of wisdom/message for fellow scientists for getting through this difficult time?
I think the most important advice is that we will all get through this and to take things one day at a time. Everyone is facing different challenges, but we're all bonded by having gone through this together. I'm hopeful that the shared experience will strengthen our community and to help us to be more empathetic towards each other in the long run.
Submitted by Anne Doerr on April 30, 2020