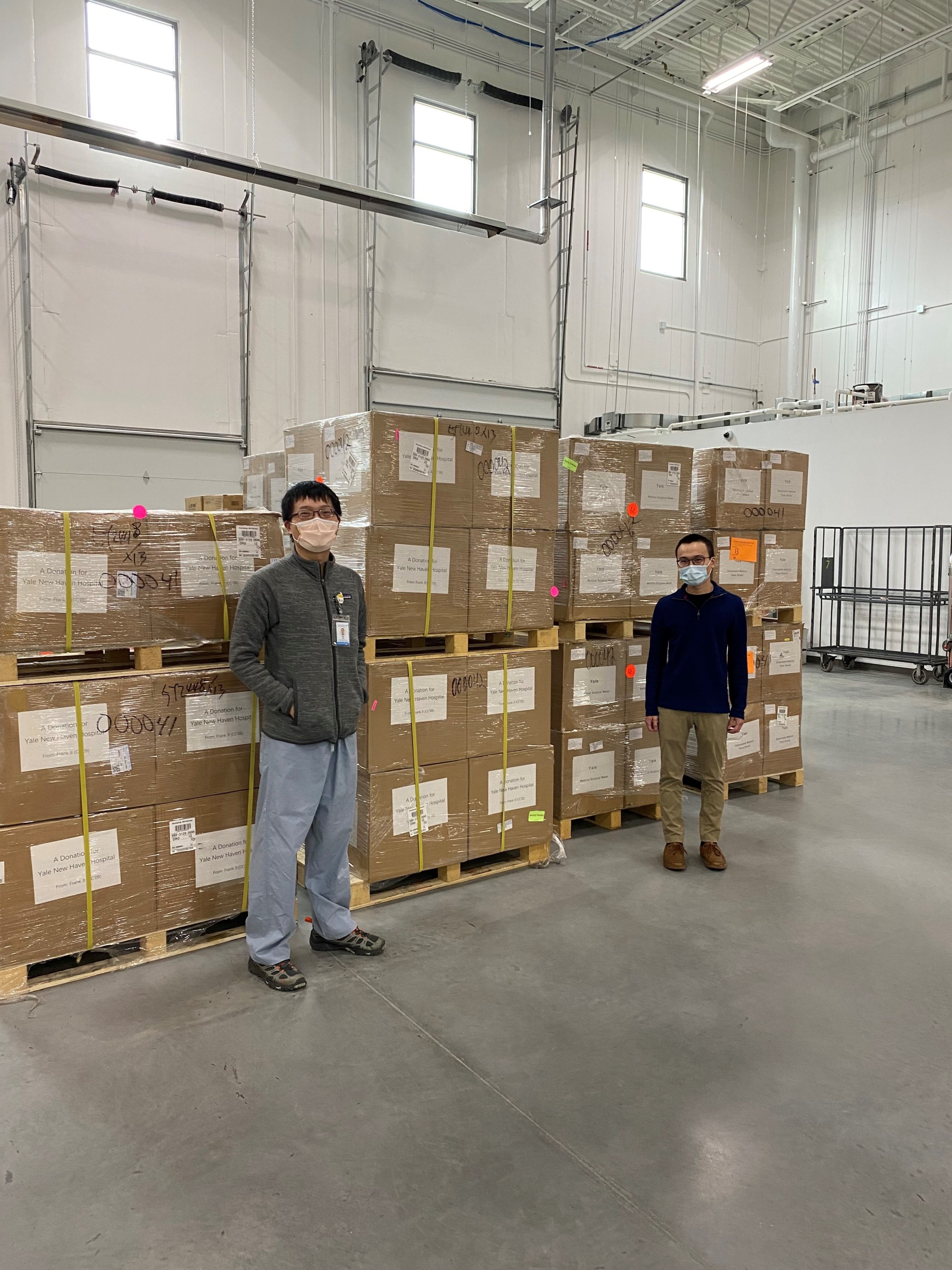 Members from across the Yale Community recently came together to help facilitate a large donation of personal protective equipment (PPE) from Yale alumni to frontline staff throughout the Yale New Haven Health System (YNHHS). Among the group is Ken Lin, PharmD, a clinical oncology pharmacist at Smilow Cancer Hospital, who worked with Tanya Yajnik, Yale School of Public Health Class of 2020, to organize the donation.

Through the use of a Chinese social media group for Yale alumni, Yale-China, and with the help of the Connecticut Chinese American community, Frank Ji, Yale College Class of 2009, contacted Mavila Marina Miller, Yale College Class of 2016, to donate the PPE to support our healthcare providers at Yale. Mavila, Tanya, and Ken, along with Austin Lin, a New Haven high school teacher and a volunteer at the Yale Pediatric ED,facilitated the PPE donation to the YNHHS. Mr. Ji's generous donation included 99,600 masks and 96,000 face shields. The donation was received by Yale earlier this week and has passed quality control tests.
The Yale New Haven Health Regional Operations Center, Yale-China, and Yale Medicine provided the support and guidance necessary to facilitate the generous donation. Everyone involved showed the dedication, compassion, and collaborative efforts that make the Yale and greater New Haven community special. "The COVID-19 pandemic has been an incredible challenge, but collaborations such as this provide a starting point for new pathways and new bridges to form. I was proud to be part of such a special effort," Ken said.
Submitted by Emily Montemerlo on May 07, 2020