Alfred Ian Lee, MD, PhD, is associate professor of medicine (hematology) and associate program director for the Internal Medicine Traditional Residency Program. Starting in July, he will be the program director for the Hematology/Oncology Fellowship Program at Yale. He received his MD-PhD from Yale School of Medicine in 2004 and completed his residency in internal medicine at Brigham & Women's Hospital, where he served as chief medical resident, followed by a fellowship in hematology/oncology at Dana-Farber Cancer Institute. Since his start at Yale, Lee has become known as the "go-to" hematologist throughout the Yale system.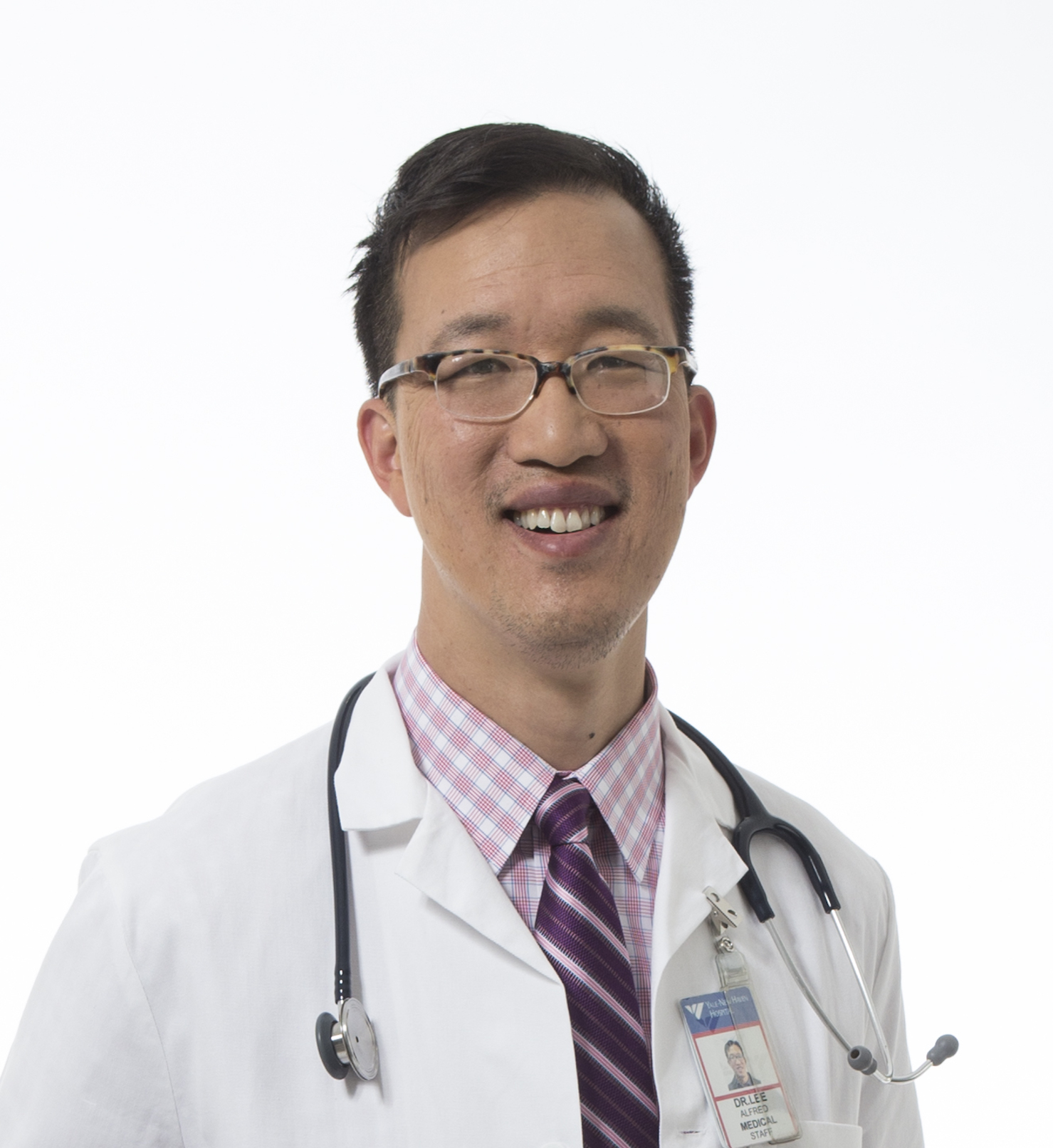 His passion for education and excellence in teaching have been evident throughout his career and have been continually recognized. Lee has received such honors as the Yale Faculty Teacher of the Year Award from the Department of Internal Medicine, the David Fischer Award for outstanding teaching and mentoring from the Hematology/Oncology Fellowship Program, the Charles W. Bohmfalk Prize for teaching in the basic sciences, the Leah M. Lowenstein Award for excellence in the promotion of humane and egalitarian medical education, and the Inspiring Yale Award.
In addition to maintaining a very high clinical load and deep commitment to his educational role, Lee has also excelled in clinical academic scholarship. He has contributed to several articles in the clinical problem-solving series of the New England Journal of Medicine, with each case providing important clinical insights. He has mentored several students and post-doctoral trainees and guided them towards successful completion of research projects in benign hematology and medical education. Presently, he is chair of a national, longitudinal study of the hematology workforce sponsored by the American Society of Hematology, where he serves as member of the Committee on Training. He also oversees research studies on thrombotic thrombocytopenic purpura and on next generation sequencing in the evaluation of thrombophilia, and is a member of the NIH ClinGen Hemostasis/Thrombosis Expert Panel.
Award Description

The David J. Leffell Prize for Clinical Excellence award was established by David J. Leffell, MD, and Cindy Leffell in 2008 to recognize the Yale Medicine faculty member who best exemplifies clinical expertise, a commitment to teaching, and the highest standards of care and compassion for patients. The recipient represents the best in clinical medicine and serves as a role model for faculty peers, residents, fellows, and medical students.
Past Recipients
• 2009 - Lynn D. Wilson, MD, Professor of Therapeutic Radiology
• 2010 - Lynn T. Tanoue, MD, Professor of Medicine (Pulmonary)
• 2011 - Michael J. Paidas, MD, Professor of Obstetrics, Gynecology, & Reproductive Sciences
• 2012 - Ronald R. Salem, MD, Lampman Professor of Surgery (Oncology)
• 2013 - Leo M. Cooney, Jr., MD, Professor of Medicine (Geriatrics)
• 2014 - Karen A. Santucci, MD, Professor of Pediatrics (Emergency Medicine)
• 2015 - Silvio E. Inzucchi, MD, Professor of Medicine (Endocrinology)
• 2016 - Matthew J. Bizzarro, MD, Associate Professor of Pediatrics (Neonatology)
• 2017 - Matthew S. Ellman, MD, Associate Professor of Medicine (General Medicine)
• 2018 - John M. Leventhal, MD, Professor of Pediatrics and in the Child Study Center
• 2019 – Federico E. Vaca, MD, MPH, Professor of Emergency Medicine and in the Child Study Center
Submitted by Robert Forman on June 19, 2020