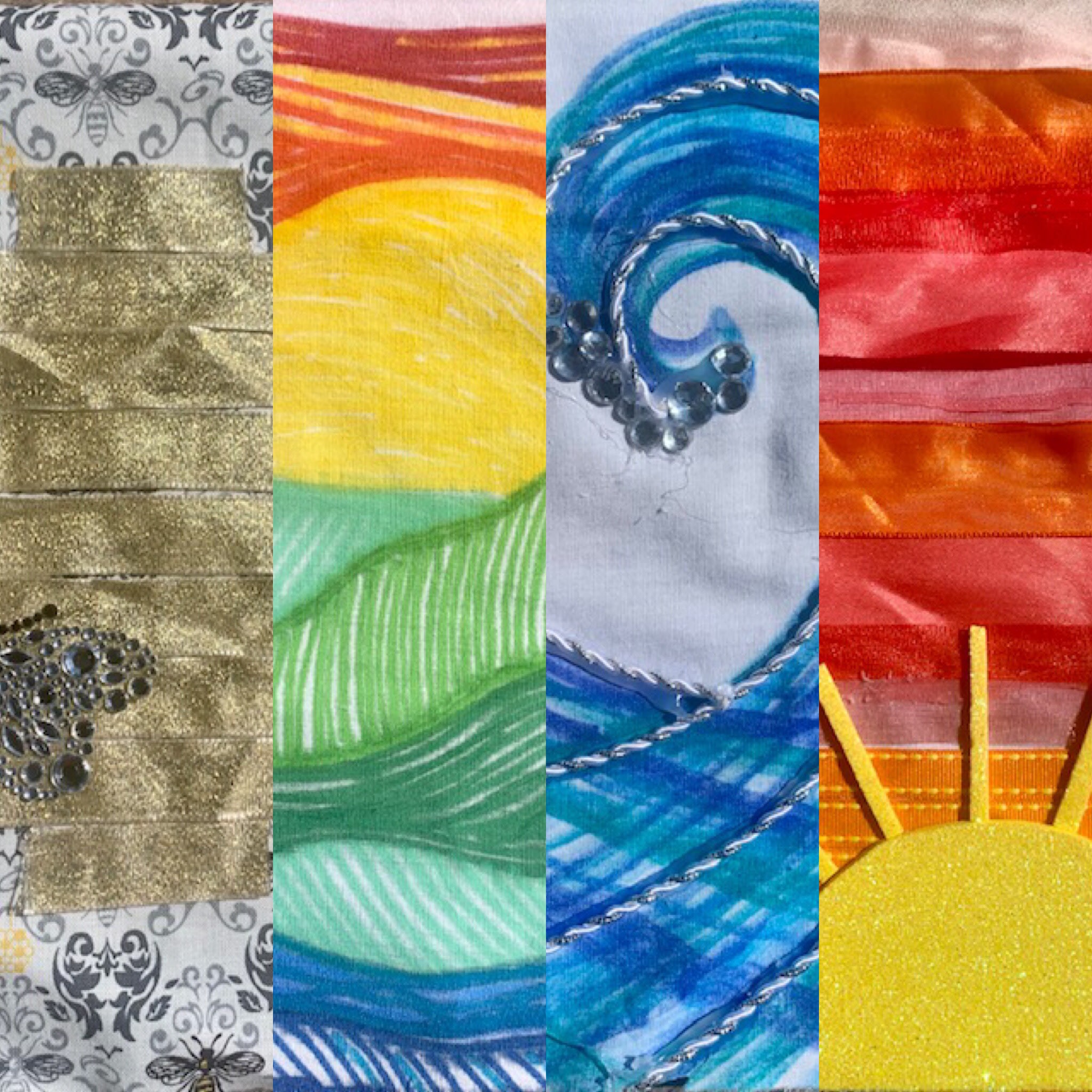 The shared theme of the handmade flags created for Smilow Cancer Hospital and the YNHH community should, collectively and individually, be a reflection of these four elements of nature:
Deep peace of the running wave
Deep peace of the flowing air
Deep peace of the quiet earth
Deep peace of the shining stars
Our handmade flags promoting unity, peace, and healing will be threaded together to create a gallery of meaningful images suspended in open air to allow the breeze to spread goodwill and compassion into our community and beyond.
If you would like to participate in this project, and we hope you do, here are the project guidelines.
Guidelines for preparing the flag
1. Cut your base fabric to 6" x 11"
2. Fold down the top 3"of your fabric to create a 3" sleeve. Secure (stitch or glue) the bottom half inch of that fold over to create an open pocket for hanging your flag.
3. Your base fabric should now be 6" x 8" the top of your flag being the 6" fold over and the position from which the flag will hang down.
Use fabric, paint, markers, collage, embellishments, additional textiles to decorate; get creative and enjoy the process!
Send your completed flag to us by July 31st 2020
Smilow Cancer Hospital - YNHH
Integrative Medicine NP1-402
20 York Street
New Haven, CT 06510
c/o Dana Brewer
Please contact Dana Brewer our Integrative Medicine creative expression coordinator at dana.brewer@ynhh.org or 203 200 6129 with any inquires or to share thoughts and ideas.
Submitted by Jessica Collins on July 07, 2020