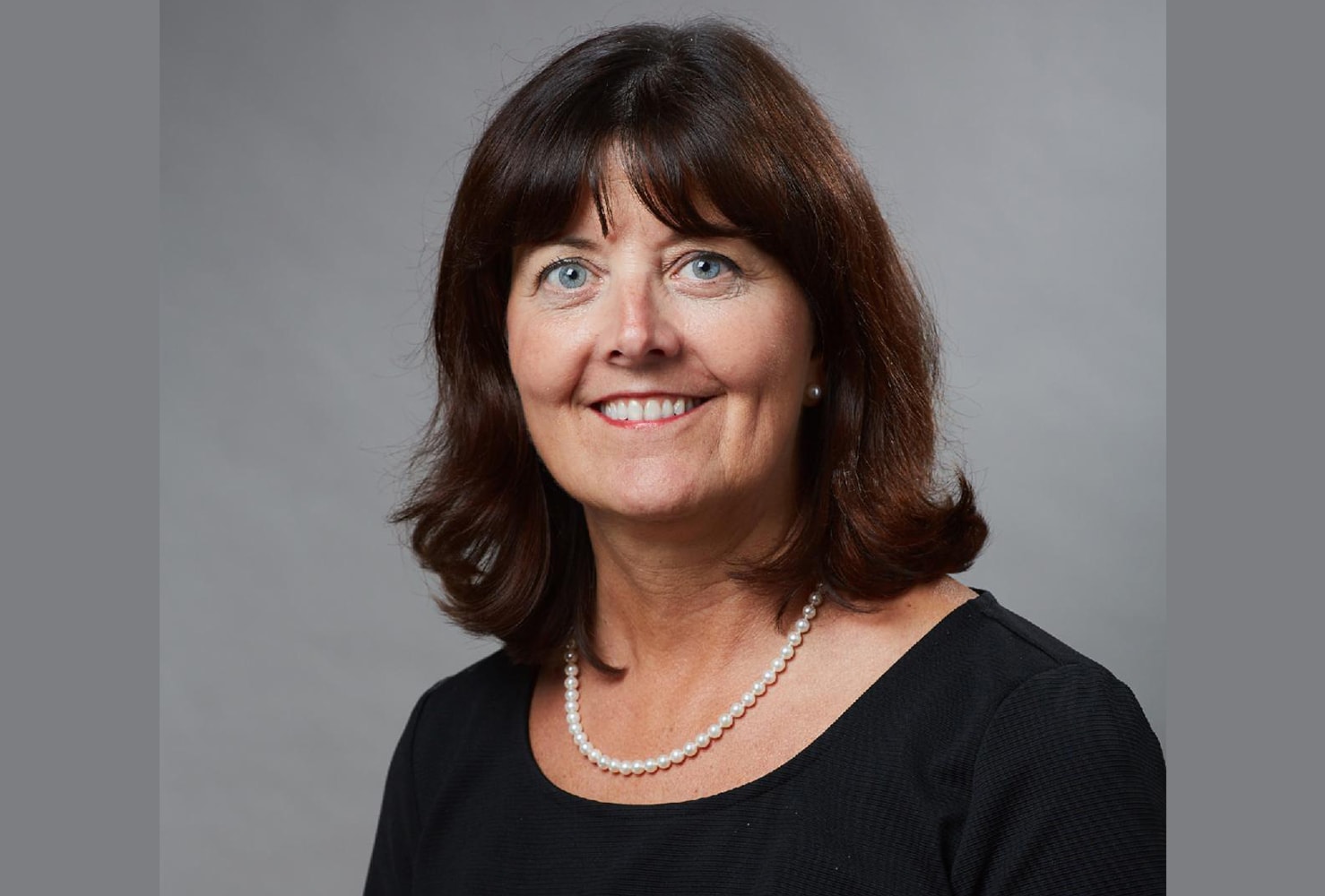 For the last 37 years, Marianne Davies has been a steady presence in nursing across Yale New Haven Hospital. First arriving in 1983 as a Staff Nurse in the Medical Oncology Inpatient Unit, through to 2020, where she held a joint appointment as Associate Professor of Nursing in the Yale School of Nursing and as Oncology Nurse Practitioner in Thoracic Oncology at Smilow Cancer Hospital for the past six years. Through the years, Marianne has remained passionate for providing good care, increasing the quality of life for her patients, and educating the next generation of nurse practitioners.
As a nurse practitioner with the Thoracic Oncology Unit for the last 10 years, Marianne supports patients with lung cancer, managing their care from diagnosis through the trajectory of their illness. Whether going through standard therapies or clinical trials, she aims to keep patients safely on treatments for increased survival and quality of life. "When I first started with thoracic in 1999, I joined the team because this population of patients needed the most additional supportive intervention and management," said Marianne. "I was the first nurse practitioner in outpatient care in the clinic and now there are more than 60 advanced practice providers – which is just incredible."
Her colleagues in Thoracic Oncology shared, "Over the last six months, since Smilow and the rest of the hospital made drastic changes to ensure the safety of patients and providers from COVID-19, Marianne has worked tirelessly serving the needs of the thoracic medical oncology team. She has worked fully on-site since the beginning of the pandemic, while also covering for two colleagues who have been on maternity leave over the last several months. Marianne has supported and met the needs of both her patients and interdisciplinary team members, all the while maintaining such a positive and supportive attitude throughout the process. We are so lucky to have her expertise and compassion as part of our team."
Within the last year, Marianne has expanded her clinical role to support some of the solid tumor teams, including genitourinary, gastrointestinal, melanoma, and renal. While she is most impassioned for lung cancer, she has found melanoma to be equally as rewarding as it also is experiencing exciting advancements in novel therapeutics and targeted and immunotherapies. To see patients now surviving year after year, is fascinating and rewarding, she says.
In addition to her clinical work, Marianne enjoys teaching and mentoring the next generation of nurse practitioners. "Providing education to new nurses and nurse practitioners is so important. I coordinate the Oncology Nurse Practitioner program at Yale School of Nursing. Our students participate in clinicals through our own hospital system, mentored by our outstanding nurse practitioners, which has led to many amazing and successful careers."
Throughout her career, Marianne has been active in publishing and presenting, demonstrating how nurse practitioners can make an impact on cancer care beyond their own center, nationally and internationally. She appreciates the opportunities she has received from Yale Cancer Center over the years, "It is such a value at Smilow to have access to really rich resources. I appreciate the collaboration among providers, social workers, the clinical trials support team, pharmacy who are all involved in supporting the patient journey."
Submitted by Eliza Folsom on November 03, 2020