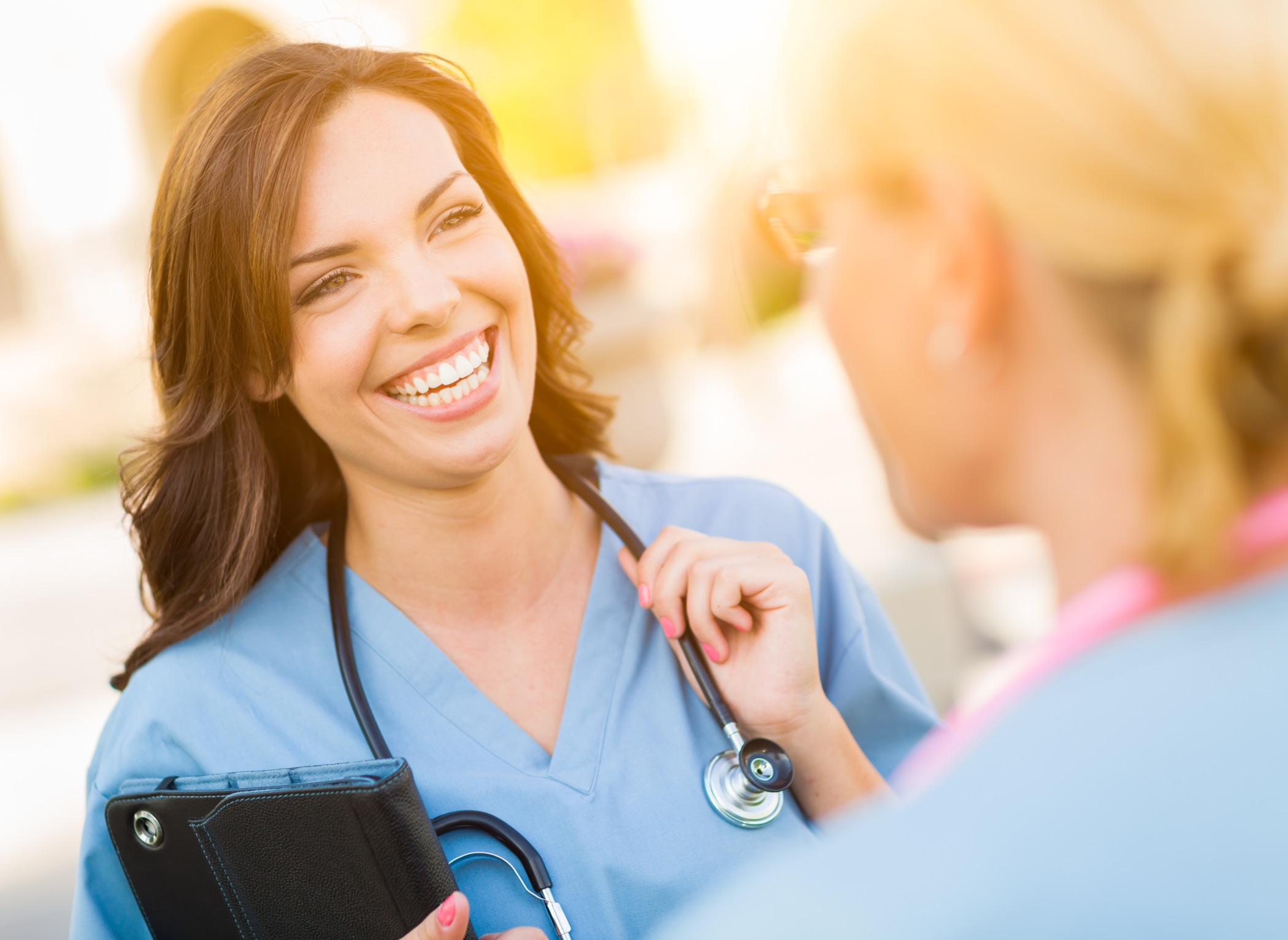 Senior leaders have a challenge for all Yale New Haven Health employees: Find one colleague and make that person your buddy.
YNHHS rolled out several programs throughout 2020 that are designed to support employee well-being. One of those is the Buddy Program, which encourages staff in similar roles to pair up, check in daily and help each other promote physical, emotional and psychological well-being.
The Buddy Program helps build connections and resiliency for everyone facing unprecedented challenges and stressors at any time. The program is proven to improve the safety and mental health of those in severe crisis situations, according to Javier Alvarado, director of Social Work, YNHHS.

"At its core, the Buddy System is about connection," he said. "Social connection is vital to our well-being. The Buddy System was created in alignment with Yale New Haven Health's values of accountability and compassion, and its goal is to instill a sense of caring and responsibility for each other that extends beyond times of crisis."
Noting the strain that the pandemic response has placed on healthcare workers, Stephen G. Jones, MD, medical director, Safety, YNHHS, challenges staff to reach out to at least one colleague for a "check-in" on a regular basis over the next few weeks and have that buddy check in on you in return.
"These difficult times have revealed more about our strengths than our weaknesses, but after so much, for so long, even resilience can be stretched," said Dr. Jones. "Airlines routinely remind us to put the oxygen mask on ourselves first and then our child because we need to be there for the child. We need to think that way to best care for our patients. It begins by first caring for ourselves and each other. "
A short video (https://vimeo.com/469758324/5e40a45733) explaining the benefits of the Buddy System is available on the Employee Well-being and Resources intranet page. Managers are encouraged to share the video with their staff at team huddles or in email communication.
For more information on the YNHHS Buddy System, call 203-688-1855.
Submitted by Jessica Collins on December 16, 2020