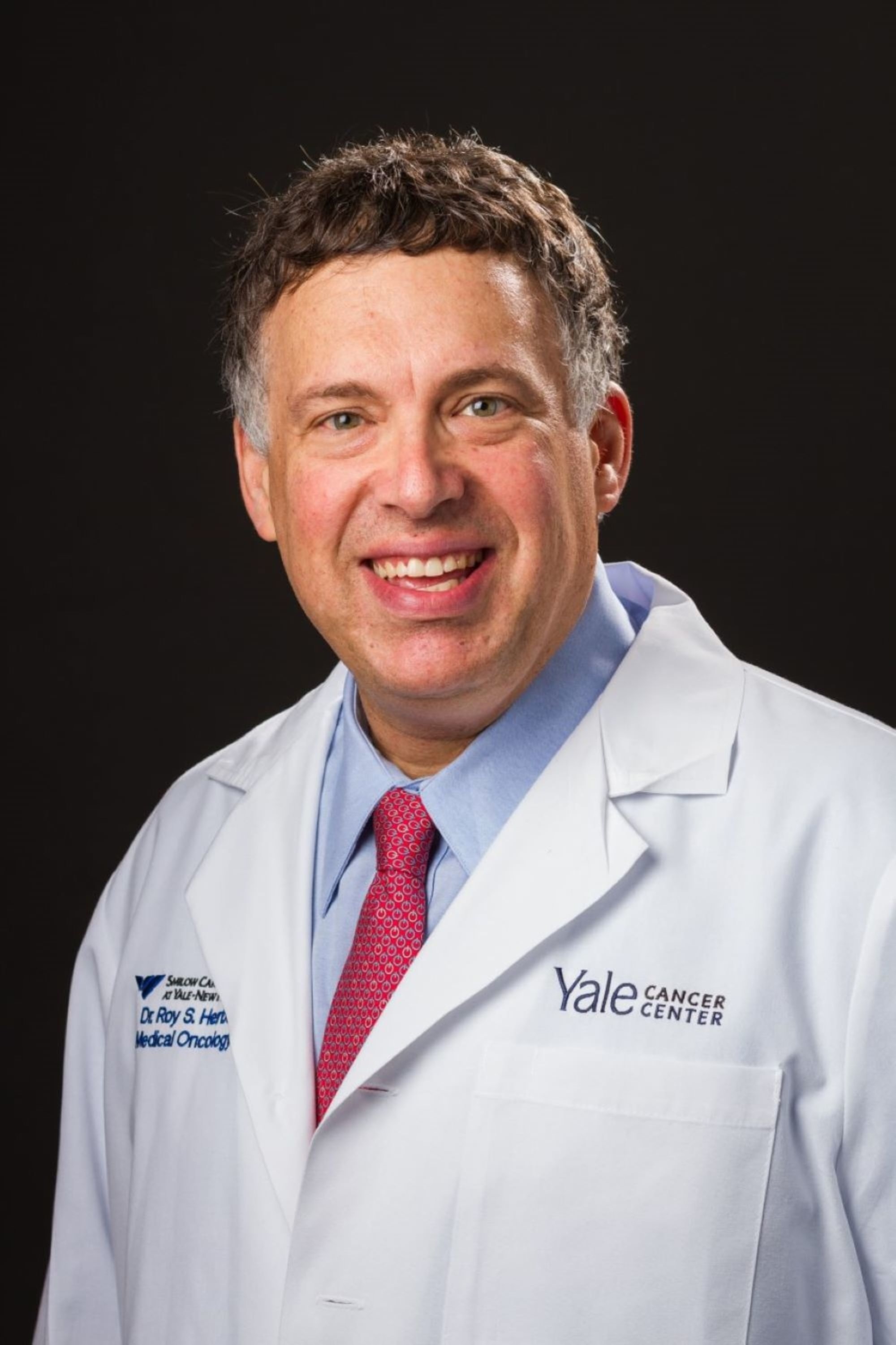 Roy Herbst, M.D., Ph.D., Chief of Medical Oncology at Yale Cancer Center (YCC) and Smilow Cancer Hospital, is honored as one of this year's recipients of the 2020 American Association for Cancer Research (AACR) Distinguished Public Service Award. The AACR is the world's largest professional organization dedicated to advancing cancer research and its mission to prevent and cure cancer.
The Distinguished Public Service award is given to those whose extraordinary work has exemplified the AACR's mission to prevent and cure all cancers through research, education, communication, collaboration, science policy, advocacy, and funding for cancer research. Herbst is one of four researchers recognized this year for his sustained, outstanding leadership in cancer science policy for the AACR. This includes his exceptional stewardship as chair of the AACR Tobacco Products and Cancer Subcommittee, a position that he has held since the subcommittee's inception in 2009. Additionally, Herbst provides invaluable input as a member of the AACR's Science Policy and Government Affairs Committee and its Regulatory Science and Policy Subcommittee and represents the AACR in joint initiatives with the U.S. Food and Drug Administration (FDA) and the National Cancer Institute (NCI).

"The Distinguished Public Service Award is a testament to Dr. Herbst's leadership and commitment to cancer research in defining new means to both treat and prevent lung cancer," said Charles S. Fuchs, M.D., M.P.H., Director of YCC and Physician-in-Chief of Smilow Cancer Hospital. "We are very proud of Dr. Herbst's accomplishments, and we look forward to his continued work in the years ahead."

"The exceptional efforts of Dr. Herbst have accelerated the pace of progress against cancer. We extend our sincerest congratulations on his special recognition by the AACR and our thanks for his outstanding contributions to the field," said Margaret Foti, Ph.D., M.D., chief executive officer of the AACR.
Submitted by Anne Doerr on May 22, 2020