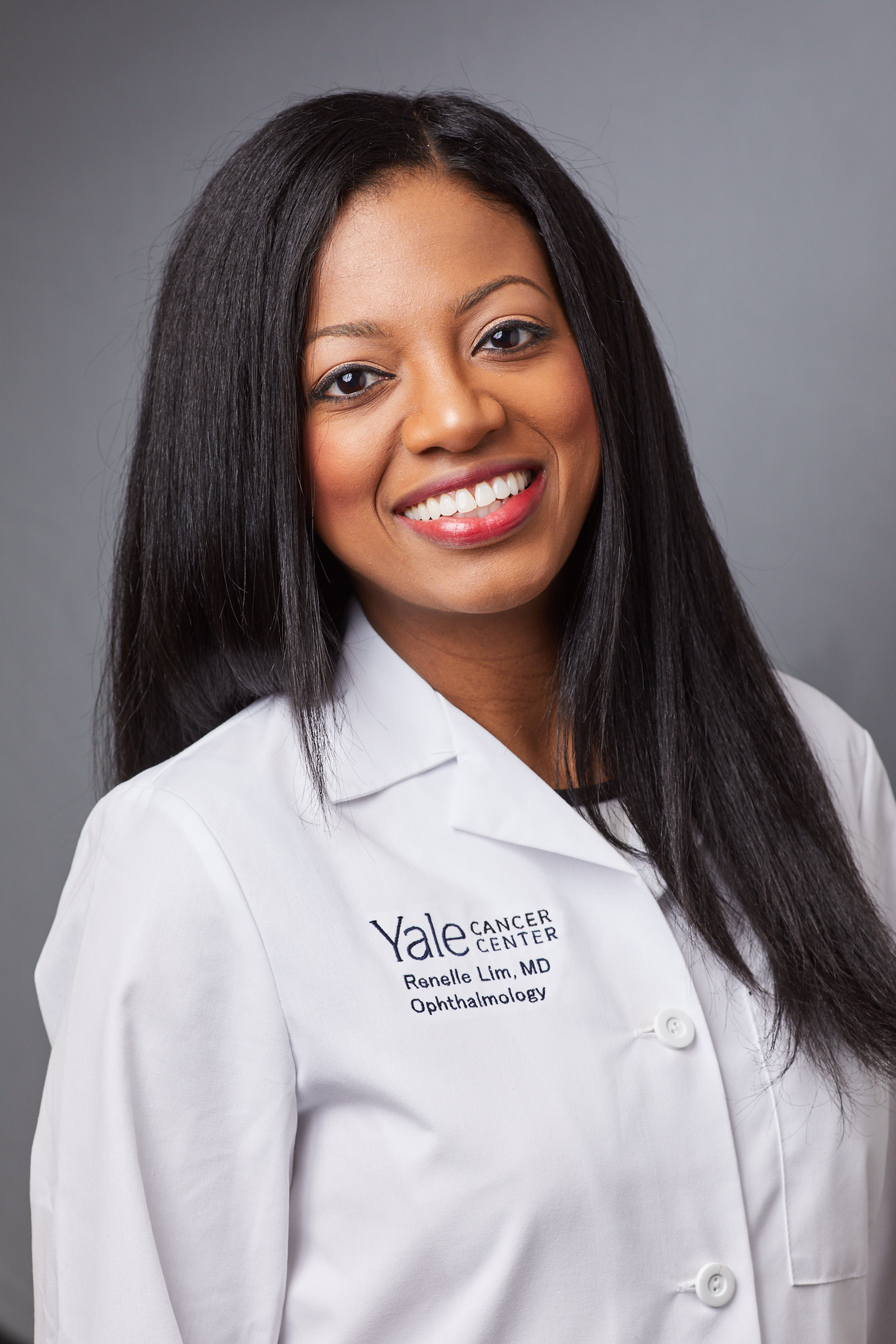 The Connecticut Lions Eye Research Foundation (CLERF) has awarded a grant to Smilow Cancer Hospital at Yale New Haven and Yale Cancer Center. The 1-year, $135,000 award will fund uveal melanoma research by Renelle Lim, MD, Director of the Ocular Oncology Program at Smilow Cancer Hospital.
"Uveal melanoma is the most common primary cancer of the eye, potentially causing damage to the eye, complete loss of sight, or removal of the eye," said Lim. "I'm so appreciative of the Connecticut Lions Eye Research Foundation for investing in my work to help improve earlier detection and treatment options for our patients."
The grant will fund research to identify uveal melanoma when it affects the rest of the body and appears outside of the eye. Researchers will study the tumor mutations, looking for common components and discovering genetic makeup of the evolving melanoma. In addition to guiding and improving therapeutics, researchers hope that these advancements will lead to eye preservation and improvement in overall survival.
"The Connecticut Lions Eye Research Foundation and all Connecticut Lions are happy once again to support eye research at Smilow Cancer Hospital and Yale Cancer Center," said Tom Sullivan, President of CLERF. "Our long history goes back to 1957 when our first grant went to Yale. We are excited Dr. Lim's work may help identify new therapies for patients." "This partnership with the Connecticut Lions Eye Research Foundation is a powerful step forward in battling uveal melanoma," said Charles Fuchs, MD, MPH, Director of Yale Cancer Center and Physician-in-Chief at Smilow Cancer Hospital. "We are very grateful for their generous support to fight this potentially devastating disease."
Submitted by Anne Doerr on November 10, 2020