Anne Chiang, MD, PhD, associate professor (medical oncology), chief network officer and deputy chief medical officer, Smilow Cancer Hospital (SCH), won the 2020 Joseph V. Simone Award and Lecture. The award, given by the American Society of Clinical Oncology (ASCO), is given annually to an oncologist to recognize innovation and excellence in the field of quality in cancer care.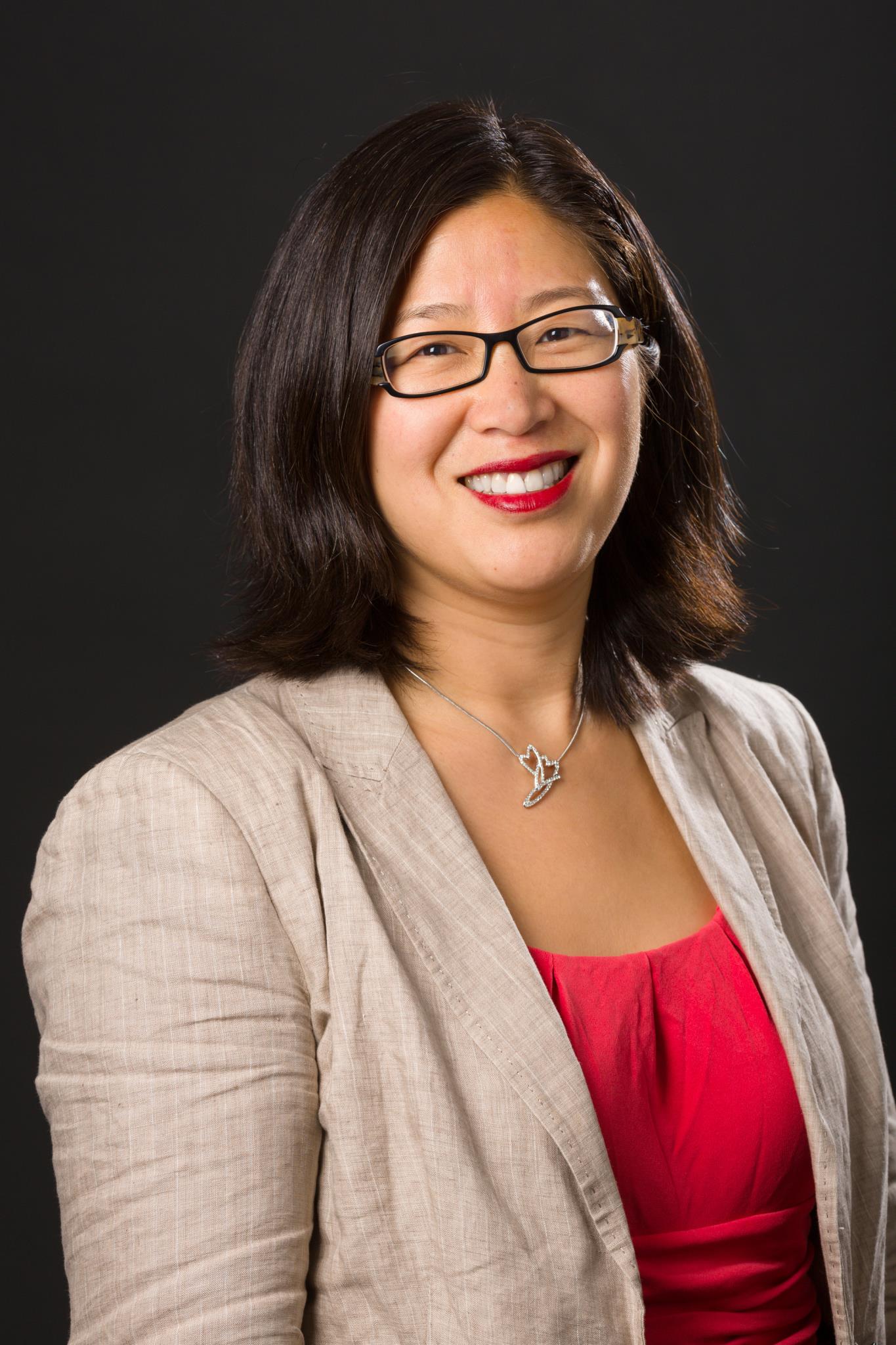 Chiang was amazed and honored by the recognition. "I consider this award the highest honor in terms of quality of cancer care, and I was really humbled to get the award," said Chiang. "To also receive an award named for Joe Simone? He is an amazing physician who founded ASCO's Quality Oncology Practice Initiative (QOPI) back in 2003. He really started a way of looking at quality of care delivered in each individual practice, how to measure that, and then how to use that program to create a national approach to quality across the U.S., and now internationally. He is a tremendous innovator and dedicated to quality."
"As we built a top network of cancer care and research at Yale, the number one focus is always on the patient and the quality of care," said Roy S. Herbst, MD, PhD, Ensign Professor of Medicine (Medical Oncology) and professor of pharmacology. "I am so thrilled by Anne's leadership in this area on behalf of our patients and Smilow Cancer Hospital."
Chiang was nominated by colleague Kerin Adelson, MD, associate professor (medical oncology), chief quality officer and deputy chief medical officer, Smilow Cancer Hospital. In her nomination letter, she detailed Chiang's impact at SCH in the building of the Smilow Cancer Hospital Care Center Network, while focusing on establishing the highest standards of quality and safety for cancer care.
"Through her leadership, Smilow Cancer Hospital is one of a handful of large academic networks that has achieved ASCO QOPI certification in the SCH York Street as well as all of our Care Centers within the network as they join. In 2012, she founded the SCH Care Center Quality, Safety, and Clinical Practice (QSP) Council whose members include quality champions from each Care Center and Saint Francis. Chiang also led a Smilow/ASCO pilot for quality improvement in community settings, collaborating with the ASCO Quality Training program to offer a 6 month curriculum to 11 local Smilow teams in 2017 and 2018 to complete QI projects to improve patient care. Nine of these Smilow teams have even presented their projects at regional meetings and 5 at national meetings."
Adelson also highlighted that the novel Smilow/ASCO pilot has increased physician and nurse engagement in quality work, and worked closely with Chiang on one quality initiative to decrease the use of chemotherapy given to cancer patients in the last 30 days of life. Clinicians were trained to have goals of care conversations with patients. These palliative care trainings were expanded to all Yale faculty in 2020.
Chiang went into medical oncology because of the combination of patient care, research and molecular biology. Her interest was piqued when she was working on her PhD in fruit fly biology in Boston.
"I loved the developmental work in fruit fly biology, but at the same time, I worked with a lot of MD/PhDs in the lab. I liked that they were working with applied questions and interacting with patients. So I decided to go into medicine. And for me, it was a no-brainer to go into oncology because it is one of the medicine specialties that's deeply tied into research and molecular biology. Equally important, the diagnosis and experience of cancer is a time when patients are incredibly vulnerable, and so it really matters how you talk to the patient and family and how you guide them through it," Chiang explained.
Chiang continued to do translational and clinical research in lung cancer in New York and at Yale, but also was motivated through clinical practice to learn more about how care is delivered on a systemic level. Her interest in quality work was also inspired by her mentor Joseph Jacobsen, chief quality officer at Dana-Farber Cancer Institute. She has been able to combine her loves of research and quality of care at Smilow as chief network officer.
"How do you provide care to patients, and deliver care in the best way that you possibly can? It has to do with the hope that you can create changes locally, that you can make small steps to help teams who are already incredibly engaged and passionate about what they do to be more effective at recognizing and improving the kind of care that they provide," said Chiang. "At the outset, you cannot provide perfect care. You always have to be improving upon what you do, whether it is getting the latest therapeutic, or if it's providing financial assistance for increasingly expensive drugs, or if it's being able to get patients on clinical trials. It's really that holistic aspect of looking at cancer care that's really important."
She draws so much inspiration from her patients. "There is so much living in the present. People are living and doing really well. Especially now, the advances that have come about with immunotherapy and so forth, are game-changers."
"When I started at Yale in the lung clinic nine years ago, I started a few patients on clinical trials with immunotherapy. I saw one of them last week in clinic, and he is doing fine, free of disease. It is so important to have access to clinical research to really push the envelope for these patients, in terms of their outcomes, and I'm so proud that we have been able to expand this access to patients across the state in our Smilow Care Centers."
Along with her patients, Chiang finds motivation within the teams in which she works.
"I work within such fantastic teams. If I'm in clinic, it's my practice nurse, the APRN and social work, who are putting their heads together in order to figure out how to solve really knotty problems in delivering care. Or it's the research staff trying to look at how do we solve these challenges for patients in clinics across the network. Our medical directors and clinical program managers are a terrific team that work tirelessly to provide seamless care too," said Chiang.
"It is about being able to impact patients' lives through the teams that we have, and being able to provide paths for our physicians and staff to grow, that has been amazing. For me, the best part about each day is problem-solving, with great teams, with great people, and working for a cause that we believe in."
Chiang was presented the award and delivered her lecture, "Transformation and Quality: Building a Cancer Network," at the 2020 Virtual ASCO Quality Care Symposium in mid-October.
Yale's Section of Medical Oncology is renowned for its ground-breaking clinical and translational cancer research; excellence in training and education of the next generation of clinicians and clinician-scientists; and exceptional clinical care.
Submitted by Julie Parry on November 19, 2020